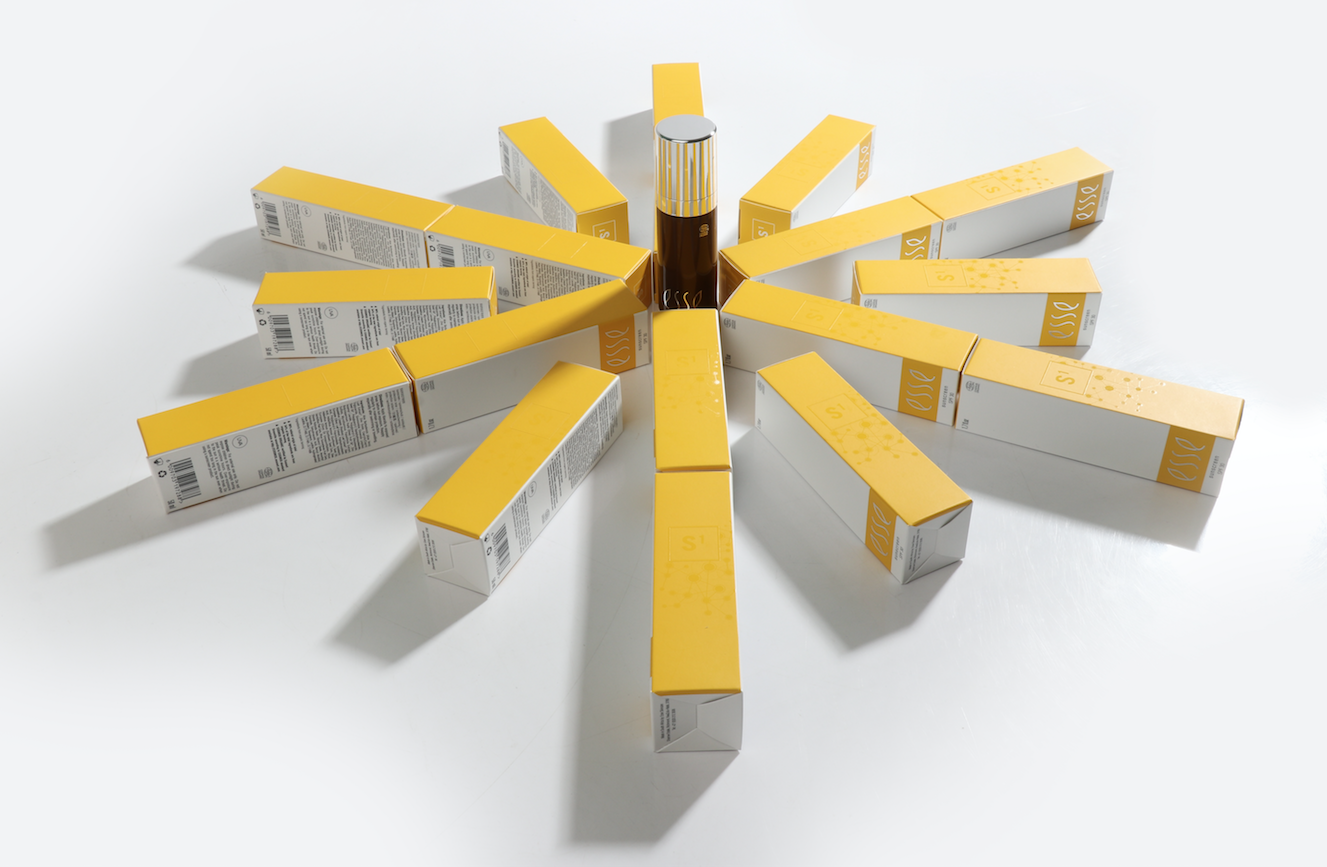 Introducing... the first probiotic organic sunscreen!

Trevor, de eigenaar en formulator van Esse Probiotic Skincare, is geen fan van SPF en het dagelijks dragen er van. Volgens hem verzwakt het dagelijks gebruik het eigen beschermingsmechanisme van de huid als je niet blootgesteld wordt aan extreem zonlicht. Daar zijn wij het niet helemaal mee eens, de waarheid zal wel ergens in het midden liggen. Maar toch een Esse Sunscreen SPF30 nu dus van zijn hand. 

Zoals je waarschijnlijk al weet draait het bij Esse allemaal om de gezondheid van je huid-eigen bacteriën. Door Esse te gebruiken werk je aan een optimale huidmicrobioom (de complete samenstelling van bacteriën, schimmels en virussen) waardoor deze beter functioneert en daardoor vroegtijdige huidveroudering en andere huidproblemen voorkomt, vermindert of geneest. Omdat er geen sunscreen in de collectie van Esse zat, ging men dan na het aanbrengen van Esse producten een sunscreen aanbrengen waardoor de werking van de probiotica kan worden verstoord. Erg zonde natuurlijk. 

Vandaar de lancering van de eerste sunscreen met een 100% minerale i.p.v. chemische zonnefilter én probiotica die een gezonde huidmicrobioom ondersteunen en zeker niet verstoren. Chemische zonnefilters zijn sowieso controversieel de laatste tijd. Het wordt steeds duidelijker dat bepaalde chemische filters, hoewel ze beschermen tegen verbranding, ook allerlei schadelijke vrije radicalen creëren die op hun manier dan weer schade aan de huid aanrichten. That sucks! Dan denk je dat je goed bezig bent door je SPF elke dag aan te brengen en breng je alsnog schade toe! 

Je kan nu met een gerust hart een SPF opdoen thanks to Esse, woohoo!  

PS Next launch van Esse is een foundation met SPF30 in 10 (!) kleuren...