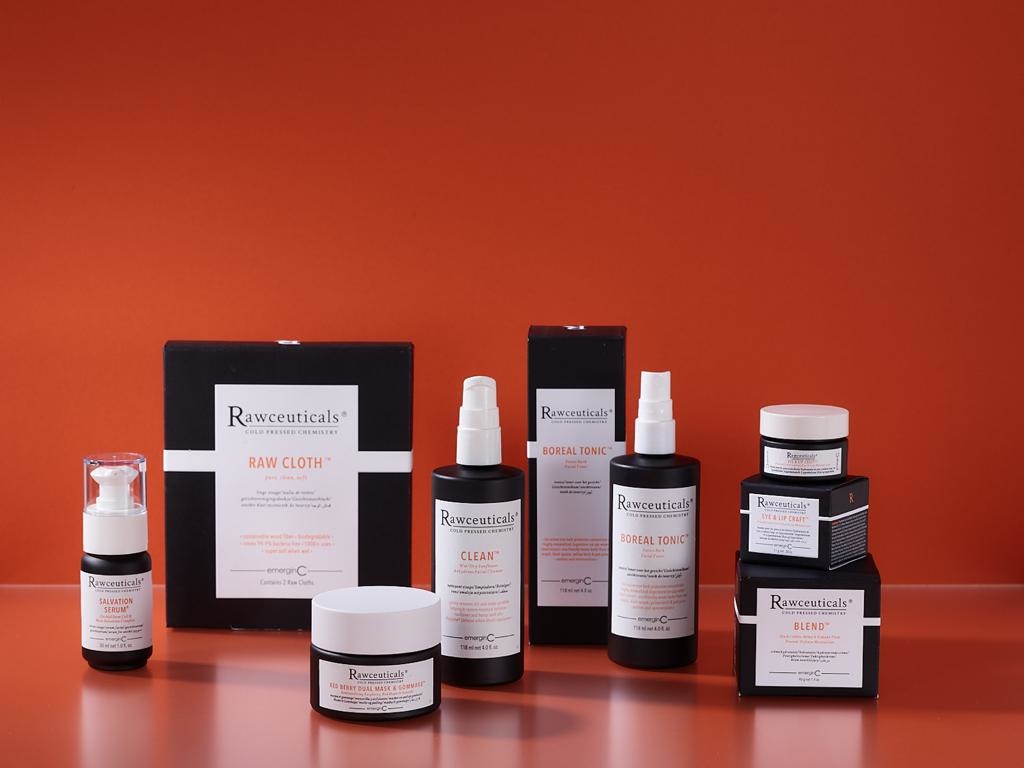 RAWceuticals is een bijzondere range van EmerginC, het cult skincare merk waarvan we ook al de succesvolle Scientific Organics range in ons assortiment hebben. Zoals de naam al doet vermoeden bevat deze lijn enkel grondstoffen die verkregen zijn door 'cold pressed chemistry'. Bij het koude persproces worden fruit of zaden met een pers op een lage temperatuur geplet (lager dan 39 ̊ C) om de voedingswaarde en natuurlijke integriteit van de resulterende fruit- of zaadoliën te behouden. Zuivere koudgeperste oliën worden niet geraffineerd of ontgeurd.

Rawceuticals zijn een mix van pure, actieve, koudgeperste natuurlijke extracten met geavanceerde natuurlijke cosmeceutische ingrediënten, geformuleerd in kleine batches om ze vers en effectief te houden.  

Wat betekent dit concreet voor jouw huid? Dat je 100% natuurlijke maar zeer effectieve skincare gebruikt met een van de hoogste percentages aan actieve stoffen en geen overbodige vulmiddelen. Ook alle andere merken die wij bij Red Carpet Queen voeren houden rekening met de ideale (of maximale) temperatuur voor het verkrijgen van de actieve grondstoffen. Jammer genoeg is dat bij veel andere, gewone merken niet het geval...

Deze range is zeker niet voor iedereen gezien de bijzondere en rijke texturen. Heb je er vragen over? Let us know! 

Wat vind je van het concept van Cold Pressed Chemistry?